The mobile one
Thinking about traveling and all the trips I want to do this and next year, I needed something that was carry on style. Light, small and functional. Carbon is to expensive, so alu was the material of choise. Half price compared to the carbon one, and only 300 grams heavier (Ok, that is a lot when you try to travel carry on only, but it will work). After my research I chose the Manfrotto Befree Alu. I think it will work well for landscapes and cityscapes, nightshots, long time exposure etc.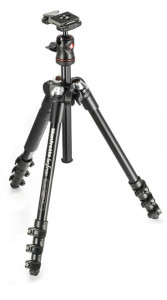 ---
The small one
For all the situations where you want to put your camera down, but a big tripod would be an overkill. Something that can support a full frame DSLR and that can be used on a point and shoot, too. First I thought about the Joby Gorilla Pod Focus, but the tests were not that convincing and the price quiet stiff for the use I was thinking about. I don't want to vlog, so in the end my choise was the Manfrotto Pixi Evo2.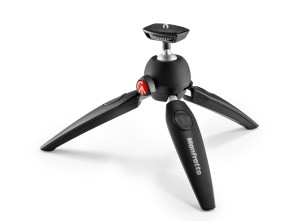 ---
The mobile phone/action cam Gimbal
For doing videos of all the cool destinations I travel to with my mobile phone. Nothing worse than shaky videos. This one will do good on all the trips and maybe on geocaching tours. Maybe some more uploads to YouTube.
---
To get more information about the tripods, klikk the pictures.