Only two month again to my trip to the US, and already I am thinking about how to pack things.
I know I always take to many things with me I never need, so I have a goal… make the trip to the US only with hand luggage! That means:
– 1 bag with a maximum total measurement of 118 cm (and max 8 kg – but who controls it? ;-))
– 1 personal item like a shoulder-bag
I accept the challenge! I started with watching a lot of YouTube videos like this one about Travel Hacks. So I will learn to roll my clothes.
Number to is to minimize the amount of things I take with me. The places I will stay hav possibilities to wash som clothes. So I only take with me four changes of clothes in addition to what I have on my body. Jacket and sweater as well as the heavier shoes will be worn on the flight. Toiletries have been reduced to basics – if I need a shave I can buy it in the US. They still count as a developed country, 🙂
Which bags do I take?
My main bag will be the Osprey Farpoint 40. It fits the measurements for hand luggage and is a top packer  which is great to handel and good to carry. In addition it has a lot of space. Found the pack watching YouTube about light Travel and it is a great pack. Not so cheap, but woth the money.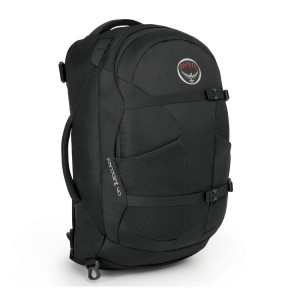 My personal item will be my camera bag, which will hold my DSLR (it still makes the best quality fotos, even if it is bulky and heavy) and smaller stuff like iPad mini, travel guides, Kindle paperwhite and other stuff. It is an Lowepro Event Messenger 250. Great to carry and can easyly be adapted to my needs.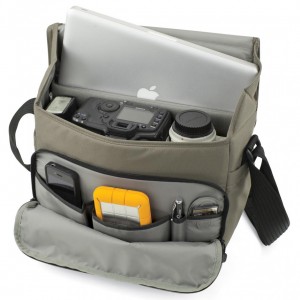 Finally tried to pack my bag and it will work… At least before the trip back 🙂